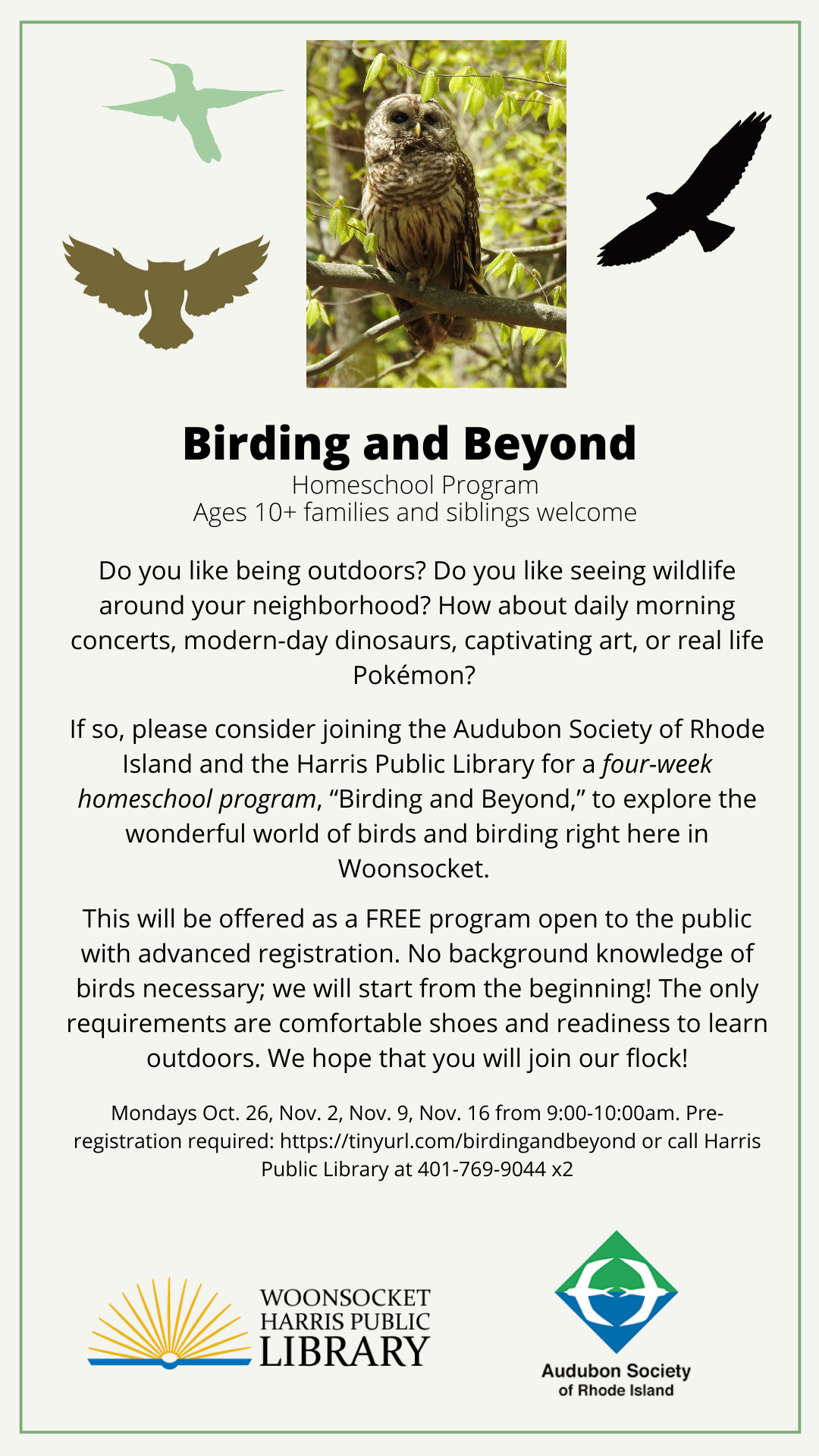 COVID NOTICE:
* Participants will be required to wear masks at all times, to separate into groups based on living situation, and be required to maintain a 6 foot distance from the other groups.
* Participants will be able to borrow binoculars and field guides that will be cleaned before and after use, but please bring your own equipment if you are able to limit sharing.
* Each student will receive a take home kit with materials for further exploration. Please be sure to bring water and wear comfortable shoes and weather-appropriate clothing.