All,
There seems to be some confusion on who can get the COVID-19 vaccine from the VA.
We are vaccinating ENROLLED Veterans of all ages. This means that the Veteran receiving the vaccine is enrolled in VA healthcare. These Veterans can walk in to the Medical Center in Providence to get a vaccine or an appointment at a later date to receive a vaccine. They can also call for an appointment at (401) 273-7100 ext. 16226
If you are NOT ENROLLED we can enroll you on the spot and determine your eligibility. You will need to fill out a 1010EZ form and bring your DD214 and picture identification to the Medical Center in Providence. You can find the 1010EZ form here: https://www.va.gov/find-forms/about-form-10-10ez/
If you have any questions or concerns please reach out to me. My cell is below for after hours.
Regards,
Heather
Heather Oberg
Executive Staff Assistant to the Director
Strategic Planner
Providence VA Medical Center
This email address is being protected from spambots. You need JavaScript enabled to view it.
401-273-7100 ext. 13975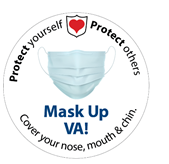 Follow us on social media!