Woonsocket Parks & Recreation April Vacation Activities
Good Morning!
Nicer weather is upon us and we are starting things off a little slow and easy. We promise it will still be super fun and engaging!
April Vacation spaces are limited so please register by calling Liz @ 401-767-9287 to hold your spot!
I have included the registration form for the Adult Paint Night, as well as, the picture we plan to recreate! Please return registration with payment to 1117 River St. as soon as possible.
This is a very popular event and will be sure to sell out. It will be held outdoors with heaters, but we will still be limiting participates in order to not only properly distance but to be able to assist in making you succeed!
Even the most un-artistic person will leave with a beautiful painting! 😊
Please call the office with any questions.
Liz Kerrigan
401-767-9287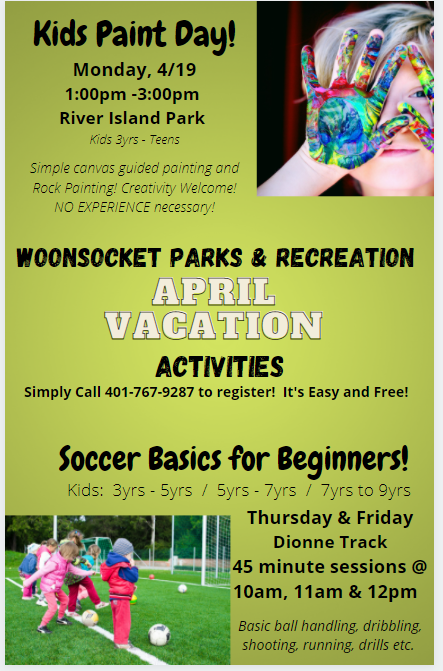 Picture to recreate on Paint Night: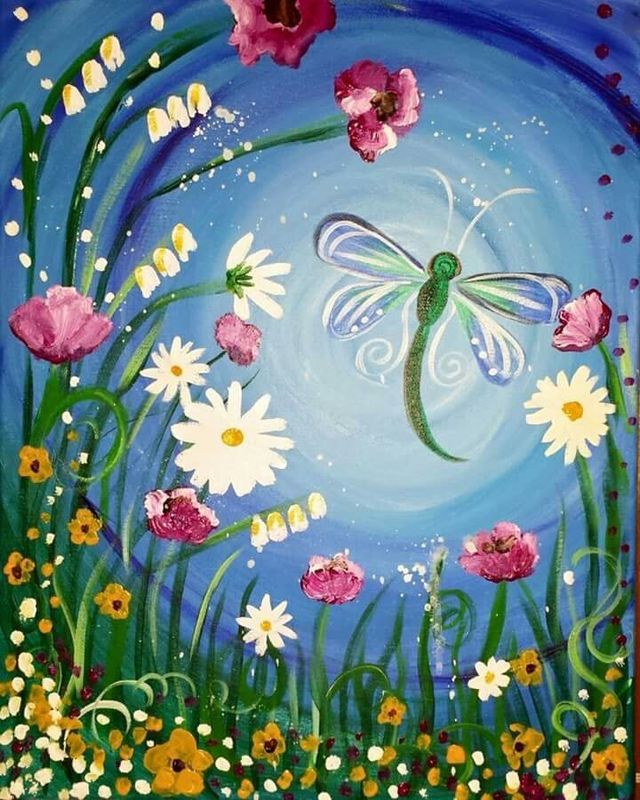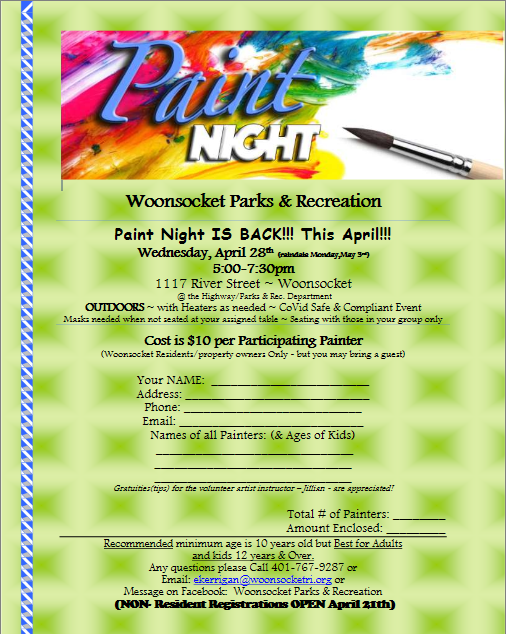 Follow us on social media!