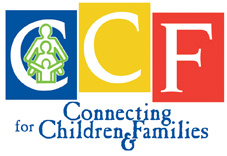 Happy May! It seems spring is finally here (yay!) and we are quickly approaching race day...
I ask you to join me yet again in the effort to raise funds for Connecting for Children & Families' Make Tracks for Kids 5K which, due to the pandemic, is being held virtually this year.
Connecting for Children and Families (CCF) is a community-based, non-profit organization with a mission to transform the lives of Woonsocket children through high quality educational opportunities and family support. We envision Woonsocket as a city where every child gets the best start in life and grows into his or her full potential.
In these uncertain times, CCF needs your support more than ever. Help us continue to provide vital programming for the children and families in the community so they can continue to thrive.
100% of the funds raised from this event benefit our award-winning programs. Whether it is providing after-school academic enrichment programs, including homework help for children grades K-12, or helping an unemployed mother find work, together we are helping people improve their lives by lending a helping hand in their time of need. That is why your support is so important!
Please donate... any amount is greatly appreciated.
You can donate online by clicking the link below to donate to my fundraising page:
https://runsignup.com/NikkiSantos
If you prefer to donate the old fashioned way, checks made payable to "Connecting for Children & Families" with "Nikki Santos 5K" in the memo line can be mailed to me at:
Nikki Santos
CCF
Thank you in advance for your support!
Nikki

Follow us on social media!