Office of the Mayor
WOONSOCKET, RHODE ISLAND
Woonsocket Senior Bocce League Rolls Out
New Thursday Morning Season at Bouley Field
WOONSOCKET, R.I.: On Thursday, May 13th the Woonsocket Senior Bocce League held its 2021 season opener at the City bocce courts at Bouley Field on 420 Social Street before an enthusiastic crowd that included 64 players, families, friends, and curious onlookers. Mayor Lisa Baldelli-Hunt rolled out the ceremonial first ball "jack" a record four times which was followed by spirited competition involving two leagues (American and National) of eight four player teams playing three games each.
League President, David Mencarini stated that opening day was "a tremendous success with everyone having fun and a great time in the open air." He then jokingly chided Mayor Baldelli-Hunt on her ceremonial first ball efforts, "Her first throw of the jack wasn't so hot. We asked her to throw a second and that wasn't so hot. She said she was out of practice and we gave her a third try which wasn't that much better. Finally, she did a good job throwing the jack on her fourth try." The Mayor promised that next year she would "Try to do better" and she thanked Mencarini and League Vice-President Armand Renaud for their time and coordination in making certain the Bocce League continues to roll along.
The League is entering its 27th season after being founded in 1993 by former Woonsocket Mayor Charles C. Baldelli who directed the building of eight City bocce courts at Bouley field. In 2018, The City under Mayor Lisa Baldelli-Hunt added new composite benches near the courts to facilitate spectator game watching and comfort along with umbrellas for shelter from the sun. No games were played in 2020 due to the COVID-19 pandemic.
The League is open to men and women over 50 years of age from any community. Mencarini indicated that the League welcomes new players and that there currently are vacancies for both "regular" and "spare" players. Interested parties are encouraged to come down during the season to pick up a handout that explains how the League operates, or to call either Mencarini at 401-762-3145 or League Vice-President Armand Renaud at 401-766-8438.
Games are held Thursdays starting at 8:30 AM. Mencarini hopes weather permitting to get a 16-week season in this year with playoffs currently scheduled for the second week of August and an awards banquet in mid-September. The League follows the State's COVID-19 protocols.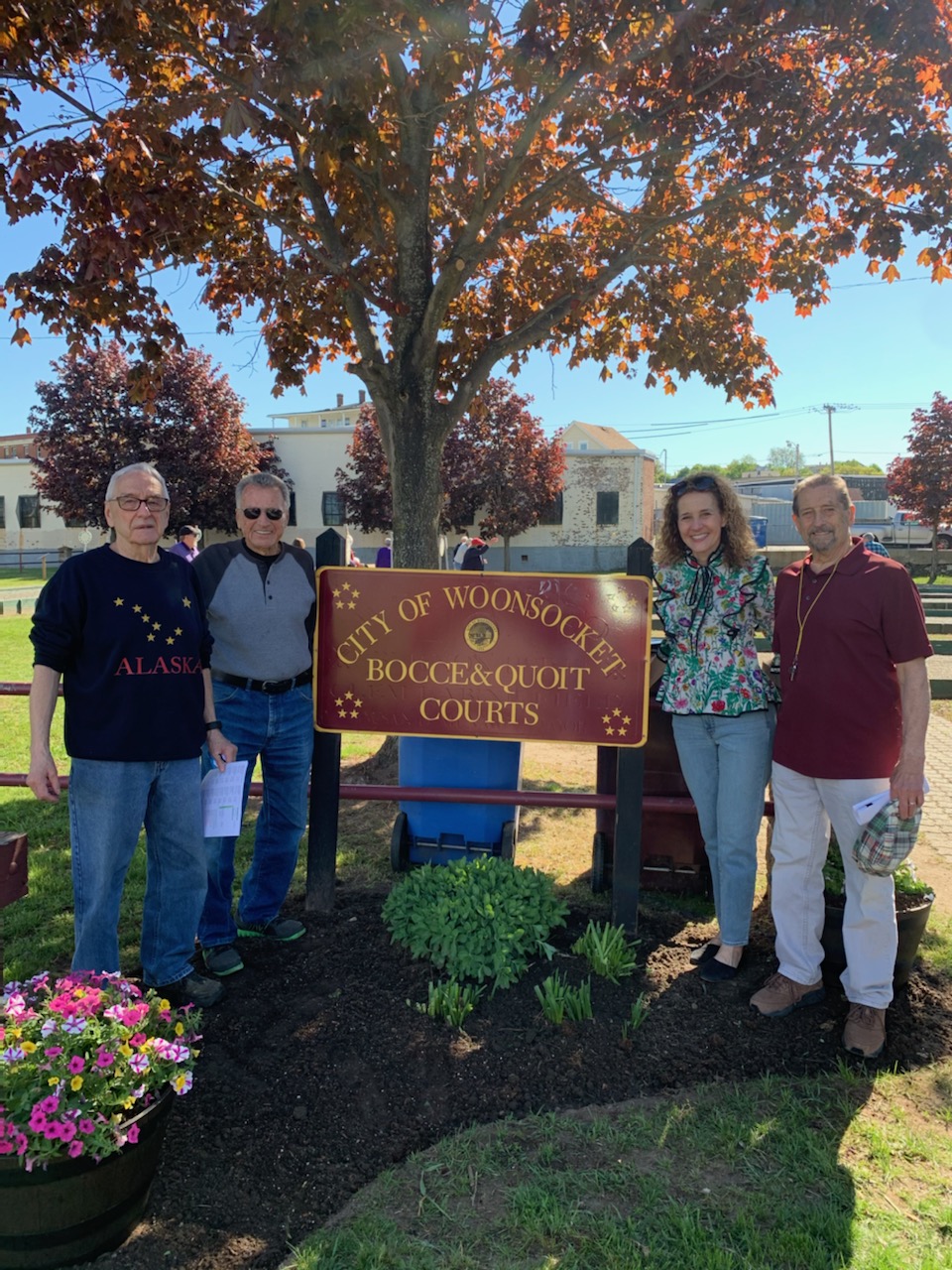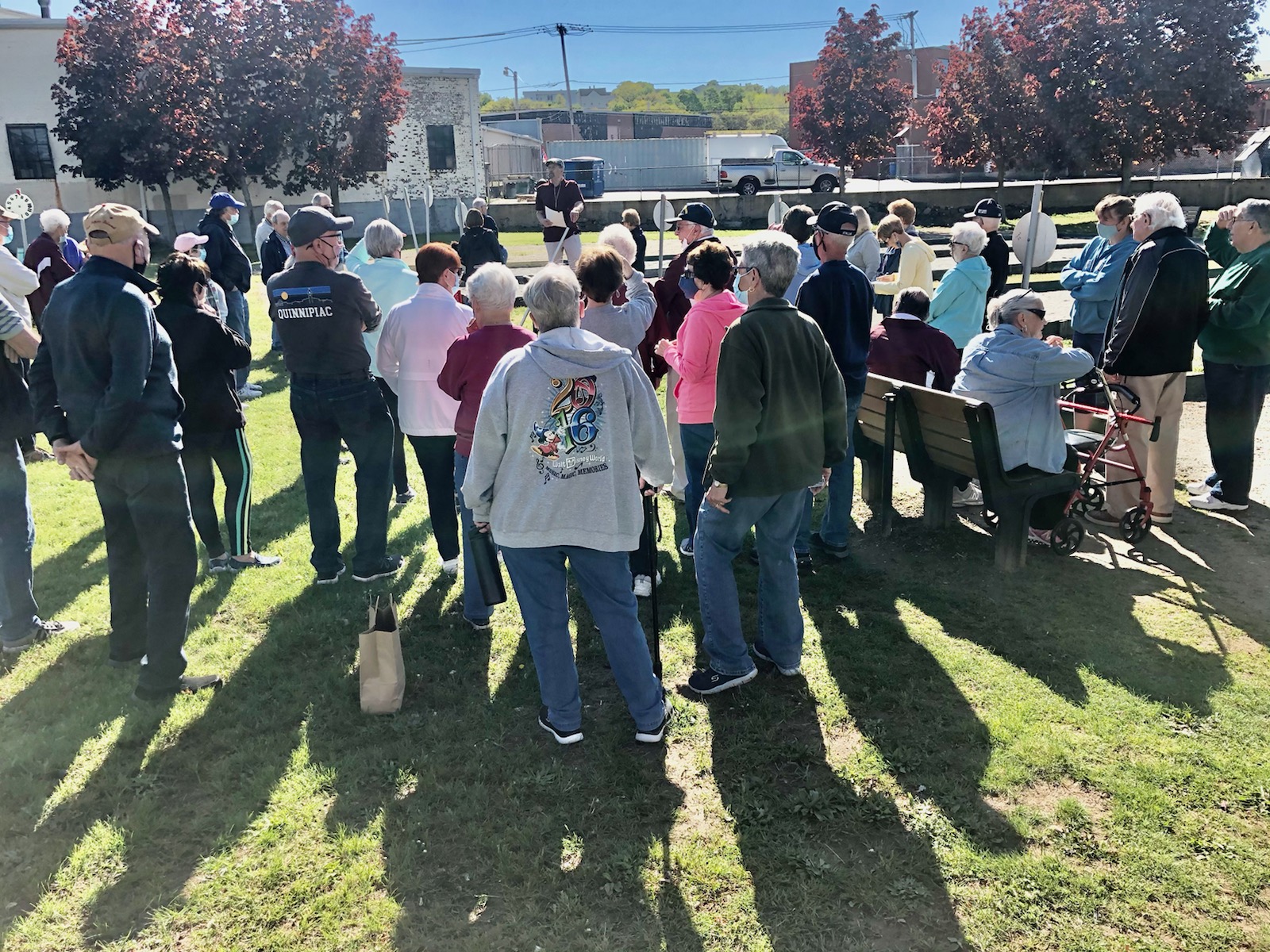 ###