Happy Father's Day!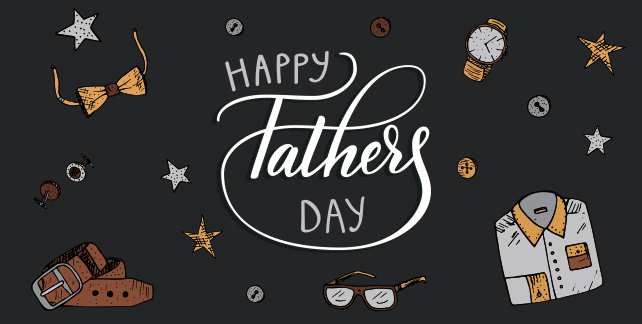 Town of North Smithfield
June 15, 2018 Edition
Message from Town Administrator
Gary Ezovski
The annual Public Hearing on the Town's budget is this Monday, June 18th at 7 PM in the Middle School cafeteria.
Will special interests be the only voices heard?
Please see the budget message I have compiled to explain my recommendation.
North Smithfield Welcomes Two New Officers

Police Chief Steven E. Reynolds, Town Administrator Gary Ezovski, and the North Smithfield Police Department welcomed two new officers to the department. Officer Conor DiSpirito and Officer Kyle DelPrete graduated on Tuesday, June 12th from the Rhode Island Municipal Police Academy.

Congratulations to the First Ever North Smithfield Citizens Police Academy Graduates.

Fifteen residents underwent 9 weeks of training and a one-on-one ride along with a department member.

For more information on the event,

CONGRATULATIONS TO
RUSS CARPENTER, WATER & SEWER DIRECTOR AND THE ENTIRE DEPARTMENT
The Water & Sewer Department was recently awarded the Atlantic States Rural Water & Wastewater Association (ASRWWA) 2018 awards for outstanding operations in both Water and Wastewater in North Smithfield.
The first plaque awarded is for:
Atlantic States Rural Water & Wastewater Association 2018 Award for Outstanding Water Operations
~~~
The second plaque awarded is for:
Atlantic States Rural Water & Wastewater Association
2018 Award for Outstanding Wastewater Operations
~~~
Congratulations to the North Smithfield Class of 2018!
You have achieved a great milestone. Your determination is going to get you what you want in life! Best of luck in all of your future endeavors!
WANT TO RUN FOR PUBLIC OFFICE?
Declaration for office will be available
Monday, June 25, Tuesday, June 26, & Wedneday, June 27
Offices available are:
Town Administrator
5 Council Members
2 School Committee Members
Anyone interested in running for political office must sign up during those three days.
Pick up papers at the Town Clerk's office, 575 Smithfield Road, North Smithfield
NORTHERN RI REACT AMATEUR RADIO CLUB
NORTH SMITHFIELD EMERGENCY
MANAGEMENT AGENCY
HAM RADIO FIELD DAY IN NORTH SMITHFIELD
Where: North Smithfield Municipal Annex--Parking Lot
When: Saturday, June 23, 2018
Time: 8:00 AM - 4:00 PM
NORTH SMITHFIELD EMERGENCY MANAGEMENT—REMEMBER YOUR PETS
National Pet Preparedness Month is in June. Pets cannot plan for themselves. Use the month to make a plan for your pet's safety.
If you need to evacuate your home for any reason, do not forget your pet. The Ready Campaign offers guidance and tips to:
• Make a pet emergency plan.
• Prepare to shelter with your pet.
• Protect your pet during and after a disaster.
• Care for large animals.
Learn more about how to prepare your pets for emergencies at www.ready.gov/animals. Help spread the word about National Pet Preparedness Month via your social networks by using the Pet Preparedness Social Media Toolkit
North Smithfield Announces First Ever Fireworks Display
Come join us for our First Ever Fireworks Display
When: Saturday, July 14th
Rain Date: Sunday, July 15th
Where: North Smithfield High School
Time: Sunset
Bring your own lawn chairs and blankets.
If you have any questions, please call Town Hall at 767-2200 ext. 301.
PLEASE JOIN US FOR A MEET AND GREET WITH THE NEW INSTRUCTORS FOR THE 2018 TENNIS PROGRAM
WHERE: NORTH SMITHFIELD HIGH SCHOOL TENNIS COURTS
WHEN: FRIDAY, JUNE 22
TIME: 6:00 PM - 8:00 PM
Share a great selection of food and interesting conversation with your community! You're welcome to make your favorite dish, try out a new recipe or pick up your contribution from a store. Let's connect, engage and inspire each other while building the community we desire.
We will have family friendly activities such as board games, doodle art and face painting. Plates, cups, and cutlery will be provided."
All are welcome!
Please register via link:
https://www.eventbrite.com/o/engage-north-smithfield-17438819172
Camp Phoenix
Year 13: Camelot and the Search for the Holy Grail!
An 8 week traditional summer camp running June 26th - August 17th.
12th Annual
North Smithfield
Great Pumpkin Festival
Saturday - September 15, 2018
11:00 AM - 5:00 PM
North Smithfield High School Grounds
Vendor spots are still available. Due to overwhelming requests, vendor spots are larger this year. Get your application in quick before all the spots fill up.
The next committee meeting will be Wednesday, June 20th at 6:00 at R&R Machine Industries, Inc. 147 Industrial Drive, North Smithfield
Click Here for more information on the event and a list of the upcoming Committee Meetings.
Agendas can be found on the Secretary of State Website by
Town Council Meeting
Monday, June 18th @ 6:45 pm
North Smithfield Middle School
1850 Providence Pike
North Smithfield, RI 02896
Budget Committee Meeting
Monday, June 18th @ 7:00 pm
North Smithfield Middle School
1850 Providence Pike
North Smithfield, RI 02896
Sewer Commission Meeting
Wednesday, June 20th @ 7:00 pm
Primrose Fire Station
1470 Providence Pike
North Smithfield, RI 02896
PumpkinFest Committee Meeting
Wednesday, June 20th @ 6:00 pm
R&R Machine Industries
147 Industrial Drive
North Smithfield, RI 02896
Town of North Smithfield | One Main Street, P.O. Box 248, Slatersville, RI 02876